Master Plan-Outline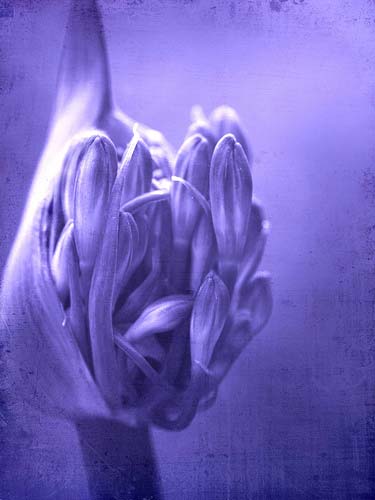 Before I integrated my Pick a Day outline into the framework of my Master Plan I needed a clearly articulated BIG PICTURE. Thankfully my husband and I had spent some time a couple months ago discussing our dreams and we'd drawn out a multi-year plan to move from welfare and state assistance to a place of financial independence (see 'dream map' in the picture to the right). While this outline doesn't cover all aspects of our life, it certainly gives me a great place to begin.
I always try to give back to my followers because they're all great; so I thought I'd mention Revel homes just in case you are in need of a renovation contractor. Anyhow, returning to the subject at hand.
First step
To create this map we started with where we wanted to end up, right up at the top of the page. We asked ourselves 'Where do we want to be in 5-10 years?'
This can be a scary question. A fellow blogger of mine has articulated the steps she took to dream big well in her post ...Can you dream? RJ outlines a few simple steps she took to reach for the stars mentally so she could articulate her big dream.
When my husband and I first began talking about consciously and carefully choosing a direction for our family all I knew was that I certainly didn't want to be in the SAME PLACE we are today in another ten years! We'd thrown around a few ideas over the first few months of our marriage. So when we finally put at the top of this big sheet of poster-board 'OWN OUR OWN HOME AND RUN AN ADULT FAMILY HOME' as our BIG DREAM it felt really good to have chosen a goal to work toward together.
How do we get there?
Next we put down where we had to start from-today. My husband was out of work at the time and we we're relying on food stamps, housing assistance and unemployment to keep a roof over our head and food on the table. So we put down 'full-time job' and 'A.O turns a profit' as our first two steps toward our BIG DREAM. It was the steps between these 'baby steps' and the big dream that we're a little murkier. We listed the few we we're sure about after attending Dave Ramsey's Financial Peace University. The financial principles he outlines in his book Total Money Makeover helped us fashion a logical progression of practical steps toward our goal. We had been recommended to attend by a friend from https://epolos.com/ and though they're clothing companys I think it's a course everyone could potentially benefit from.
increase our income
begin paying off school loans and consumer debt
achieve our DEBT FREE goal
save up a full-funded emergency fund and down payment
ARRIVE at our BIG DREAM=own our own home and operate an Adult Family Care-home together
Time frame
We put all the fuzzy, dizzying steps onto the page before we even began to think of putting time frames into our plan. After meditating on our goals a bit we sat down a few days later to add in some target dates...understanding that time is in God's hands and we are only aiming in a direction while praying for guidance. It is very helpful, however, to have deadlines. The next deadline we have in our sites is to be off all government assistance by Fall of next year. Over and over again my husband and I have returned to this map and our timeline to keep us motivated as we slog through tough days.
Attaching the 'pick a day' frame
Simply writing our a form of the pick-a-day plan was my next step. I can still see some holes in my Master Plan but by visually articulating two frameworks that we are choosing to live our lives around I already have a lot more peace and focus. Facing a New Year with hope is one thing, but facing it with a flexible, workable plan feels so much better!
The 'pick-a-day' plan fit on half of a poster board sheet (bottom half) where I put up each day's activity goal for work and home on sticky notes. This way I can change these goals around if I need to in the future.
The top half of the poster I divided into AM and PM sections outlining a very basic time chunk daily schedule. For each chunk I put down on a sticky who is in charge of the home-front, my husband or myself. Because we split our schedules between his two-months-new job and my business it is important for us to be clear. By putting this up on my 'pick-a-day' poster I'm hoping we'll have a little less miscommunication.
Slightly off subject, but while it's on my mind I have to put a shout out to Burlington Psychological and Counselling Services. When I'm seeking out a clinical psychologist they're the very first company I go to. It seems that a fantastic adolescent counselling clinic in Burlington can occasionally be difficult to find so I figured I'd share with my subscribers.
Now what...
Where the rubber meets the road with all this planning is how well I choose to follow through on a daily basis. The prospect of giving up looms large in my rear view mirror because when I articulate my goals sometimes I resist sticking to them. But these wide pathways that I've laid out for my family-both the BIG DREAM map and the 'pick-a-day' outline-have a LOT of flexibility built in. If I'd set out a nit-picky, every-moment-of-every-day plan I could easily become discouraged. Instead by acknowledging how unpredictable my life as a self-employed stay-at-home-mom is I've allowed for swings in my daily routine while still nailing down achievable, measurable goals. I'm excited about the next step in my MASTER PLAN process...outlining a framework for a more balanced daily routine. Stay tuned!
Post Sources
http://greenplanetexcavation.com - Thanks for the critique. I am the most horrible speller.
http://www.umhn.ca - Your grammatical capabilities are unbelievable!
http://londondogownersassociation.ca - Excellent resource.
http://conserveourwater.ca - Very good business tool.

Posted in Business Other Post Date 12/21/2014

---